ZX-40 Ultra, The world's favourite Ribbon Printer
Part of Creative Printers of London (Est. 1986)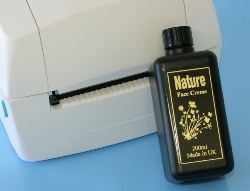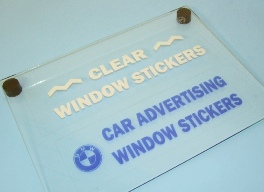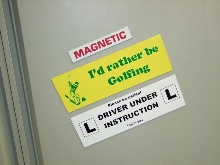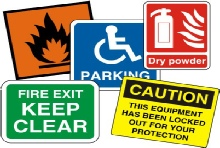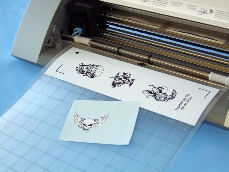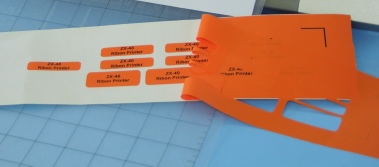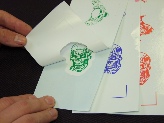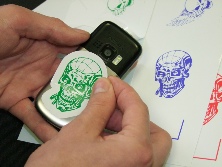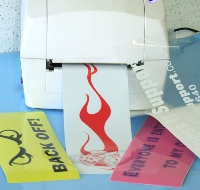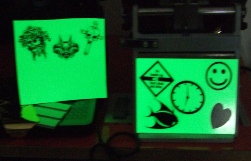 Bumper/Safety Stickers
Using the ZX-40 Ultra plus our special foils and stick vinyl, you can now produce funny bumper stickers, safety signs, security stickers, labels for jars and lots more!
Cosmetic Bottle Labels
You can also create stunning labels for cosmetic bottles and food jars too!

Use any text, add any logo and print away as little or as many as you like. You can print in solid colours or for that added luxury, in metallic gold and silver. With this process, there are no set up costs and it's all instant!


Clear Window Signs
There may be occasions when you customers may require clear self-adhesive labels for car or shop windows - well you can easily achieve that using our clear adhesive vinyl.
Our software will allow you to flip the image over so that you message print front to back - which will ready the right way round when viewed from outside!
Magnetic Signs
You can now also produce small magnetic signs where you require a temporary solution.
There are indeed many uses for magnetic signs, including warehouse shelf-marking, advertising on company cars etc.
Safety Signs
The market for safety and security signs is huge and growing all the time due to more and more legislation.
Someone, somewhere has to produce these types of signs - and it could be you! This is a brilliant mail order product as they are light and easy to despatch.
Glow in the dark
'Glow in the dark' represents a great opportunity to produce a range of safety and fun signs!
Contour cut stickers
What about printing your designs and then cutting them on our Silhouette Cameo digital cutting system?
Once contour cut, you will be able to supply unique stickers for mobile phones, helmets, bags, school lunch boxes as well as for identification.